Chas: The Knowledge #2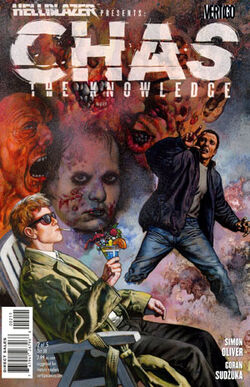 Story title(s)
'The Knowledge, part 2'
Colours
Matt Hollingsworth

A demon is loose in London, and where's John Constantine? On a beach in Ibiza with a mai tai and a Brazilian model. That leaves Chas alone to solve a bloody mystery – but when one of his old friends goes missing and a new friend emerges to turn his life upside down, saving the city is the last thing on Chas's overburdened mind.
Ad blocker interference detected!
Wikia is a free-to-use site that makes money from advertising. We have a modified experience for viewers using ad blockers

Wikia is not accessible if you've made further modifications. Remove the custom ad blocker rule(s) and the page will load as expected.