Chas: The Knowledge #3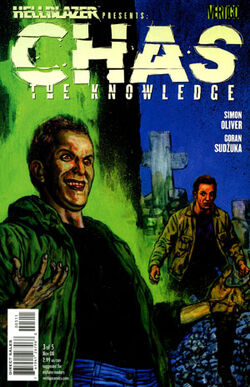 Story title(s)
'The Knowledge, part 3'
Colours
Matt Hollingsworth

Chas continues to have emotional problems just when London needs him the most. John is off in a tropical paradise causing trouble, a new women tempts Chandler and old promises go neglected.
Ad blocker interference detected!
Wikia is a free-to-use site that makes money from advertising. We have a modified experience for viewers using ad blockers

Wikia is not accessible if you've made further modifications. Remove the custom ad blocker rule(s) and the page will load as expected.