Constantine: The Hellblazer issue 1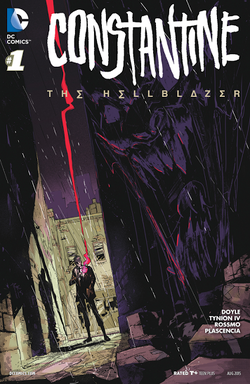 Story title(s)
'Going Down'
Script
James Tynion IV and Ming Doyle
Plot summary
Edit
John Constantine learns that a mysterious force is killing ghosts in New York.
The entourage of ghosts that frequently appeared in Hellblazer, makes their DC appearance in this issue. Gary Lester, Sister Anne-Marie, and many of John's former girlfriends are visible.
Ad blocker interference detected!
Wikia is a free-to-use site that makes money from advertising. We have a modified experience for viewers using ad blockers

Wikia is not accessible if you've made further modifications. Remove the custom ad blocker rule(s) and the page will load as expected.