Hellblazer #13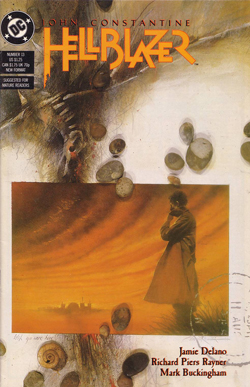 Story title(s)
'On the Beach'
Colours
Lovern Kindzierski
John Constantine: Hellblazer #13 (undated)
Plot summary
Edit
Pity poor John; the man can't seem to get a break. A relaxing day at the seaside turns to nightmarish terror when a nearby nuclear power plant explodes.
Ad blocker interference detected!
Wikia is a free-to-use site that makes money from advertising. We have a modified experience for viewers using ad blockers

Wikia is not accessible if you've made further modifications. Remove the custom ad blocker rule(s) and the page will load as expected.