Hellblazer #26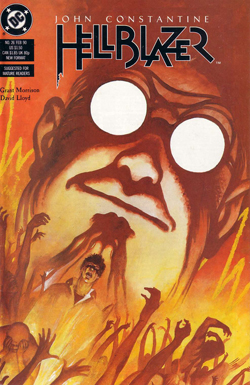 Story title(s)
'How I Learned to Love the Bomb'
John Constantine: Hellblazer #26 (February 1990)
Plot summary
Edit
Professor Horrobin's microwave experiment has unleashed the Jungian desires of Thursdyke, causing an orgy of sex and death amongst its townspeople. Only Una remains unaffected, but can she rouse John from his psychotic episode before the mad horde sets off the military base's bombs?
Ad blocker interference detected!
Wikia is a free-to-use site that makes money from advertising. We have a modified experience for viewers using ad blockers

Wikia is not accessible if you've made further modifications. Remove the custom ad blocker rule(s) and the page will load as expected.