Hellblazer #39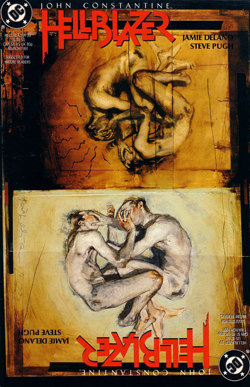 Story title(s)
'The Hanged Man'
John Constantine: Hellblazer #39 (March 1991)
Plot summary
Edit
John Constantine committed his first murder in his mother's womb, strangling his twin brother with his own umbilical cord. For decades that twin brother has appeared to him as The Golden Boy, a paragon of virtue, power and honour; everything John could never be, except in some other world. Now The Golden Boy has returned, and he wants to make contact...
Continuity
Edit
Ad blocker interference detected!
Wikia is a free-to-use site that makes money from advertising. We have a modified experience for viewers using ad blockers

Wikia is not accessible if you've made further modifications. Remove the custom ad blocker rule(s) and the page will load as expected.