Hellblazer #48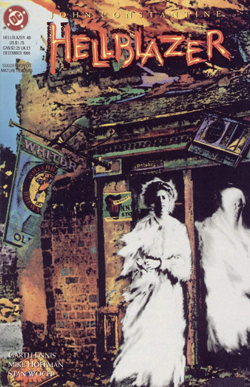 Story title(s)
'Love Kills'
John Constantine: Hellblazer #48 (December 1991)
Plot summary
Edit
Two vengeful spirits are killing people all over the city. Can John talk them down before their hatred destroys them both forever?
Continuity
Edit
Ad blocker interference detected!
Wikia is a free-to-use site that makes money from advertising. We have a modified experience for viewers using ad blockers

Wikia is not accessible if you've made further modifications. Remove the custom ad blocker rule(s) and the page will load as expected.