Hellblazer #54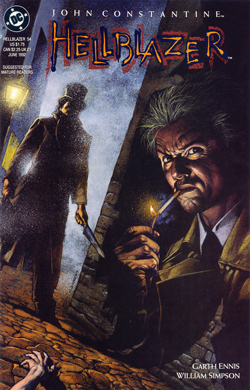 Story title(s)
'Royal Blood, part 3: The Good Old Days'
John Constantine: Hellblazer #54 (June 1992)
Plot summary
Edit
Prince Charles has been possessed by Calibraxis, Lord of the Blades, and the only way to free him of the demon's control lies within the Caligula Club - but Calibraxis will stop Constantine at any cost.
Continuity
Edit
Ad blocker interference detected!
Wikia is a free-to-use site that makes money from advertising. We have a modified experience for viewers using ad blockers

Wikia is not accessible if you've made further modifications. Remove the custom ad blocker rule(s) and the page will load as expected.