Hellblazer #6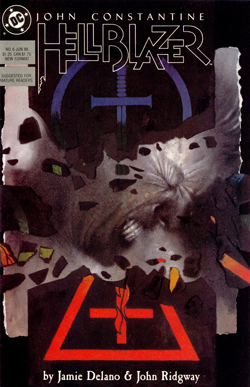 Story title(s)
'Extreme Prejudice'
Colours
Lovern Kindzierski
John Constantine: Hellblazer #6 (June 1988)
Plot summary
Edit
The Damnation Army's leader, the demon Nergal, makes himself known as he mutilates and murders four skinheads called The British Boys to create the ultimate assassination device. Meanwhile, Zed is hassled by The Resurrection Crusade, who call her "Mary".
Continuity
Edit
Ad blocker interference detected!
Wikia is a free-to-use site that makes money from advertising. We have a modified experience for viewers using ad blockers

Wikia is not accessible if you've made further modifications. Remove the custom ad blocker rule(s) and the page will load as expected.