Hellblazer #62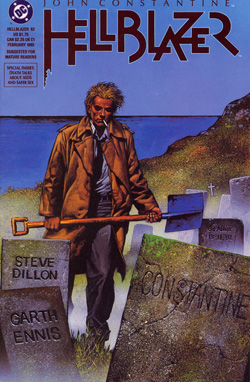 Story title(s)
'End of the Line'
John Constantine: Hellblazer #62 (January 1993)
Plot summary
Edit
Double trouble for John; not only is his niece exploring magic, but there's a zombie who wants to talk to him. Magicians past, present and future converge as John comes to terms with the fact that he'll be the last Constantine.
Continuity
Edit
Ad blocker interference detected!
Wikia is a free-to-use site that makes money from advertising. We have a modified experience for viewers using ad blockers

Wikia is not accessible if you've made further modifications. Remove the custom ad blocker rule(s) and the page will load as expected.