Hellblazer #66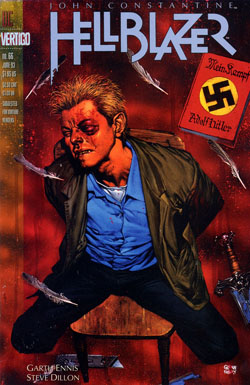 Story title(s)
'Fear and Loathing, part 3: Down to Earth'
John Constantine: Hellblazer #66 (June 1993)
Plot summary
Edit
Held prisoner by Charlie and his scum, John can only watch as another friend dies. Can George find him in time, and will he bother to help if he does? And what of Gabriel...?
Ad blocker interference detected!
Wikia is a free-to-use site that makes money from advertising. We have a modified experience for viewers using ad blockers

Wikia is not accessible if you've made further modifications. Remove the custom ad blocker rule(s) and the page will load as expected.