Hellblazer #69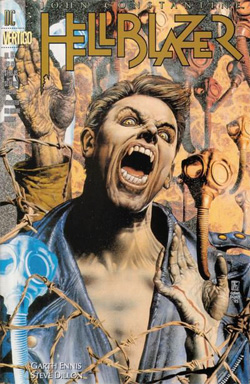 Story title(s)
'Rough Trade'
Cover date
September 1993
John Constantine: Hellblazer #69 (September 1993)
Plot summary
Edit
The King of the Vampires has found Constantine and is taking his sweet time before going in for the kill. Can Constantine pull himself together before the King pulls him apart?
Continuity
Edit
Ad blocker interference detected!
Wikia is a free-to-use site that makes money from advertising. We have a modified experience for viewers using ad blockers

Wikia is not accessible if you've made further modifications. Remove the custom ad blocker rule(s) and the page will load as expected.