Hellblazer #71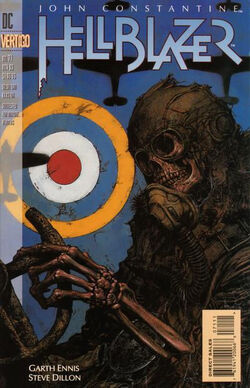 Story title(s)
'Finest Hour'
John Constantine: Hellblazer #71 (November 1993)
Plot summary
Edit
John finds himself trapped in the death of an RAF pilot shot down decades before; can he pull himself out before he's killed too? And what will he do with his life once he gets it back?
Ad blocker interference detected!
Wikia is a free-to-use site that makes money from advertising. We have a modified experience for viewers using ad blockers

Wikia is not accessible if you've made further modifications. Remove the custom ad blocker rule(s) and the page will load as expected.