Hellblazer #72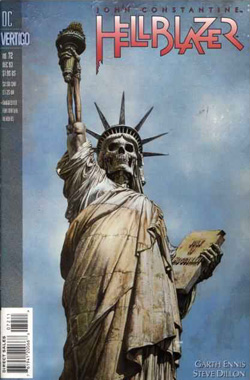 Story title(s)
'Damnation's Flame, part 1: Brave New World'
John Constantine: Hellblazer #72 (December 1993)
Plot summary
Edit
Having finally dragged himself out of the gutter, Constantine's jetted off to New York for some rest and relaxation. Old grudges die hard, though, and an old enemy is about to send John on a trip through the United States' dark shadow.
Continuity
Edit
Ad blocker interference detected!
Wikia is a free-to-use site that makes money from advertising. We have a modified experience for viewers using ad blockers

Wikia is not accessible if you've made further modifications. Remove the custom ad blocker rule(s) and the page will load as expected.