Hellblazer #81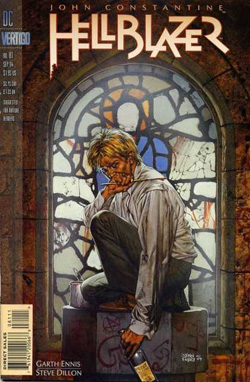 Story title(s)
'Rake at the Gates of Hell, part 4'
Cover date
September 1994
John Constantine: Hellblazer #81 (September 1994)
Plot summary
Edit
On Constantine's order, Phil is given a good going over by two gangster associates of Chas'. With Gabriel dead, Constantine has no recourse but to hide in a local church, surrounded by sigils to hide him from The First. As Tower Hamlets burns, George watches his friends and family die.
Ad blocker interference detected!
Wikia is a free-to-use site that makes money from advertising. We have a modified experience for viewers using ad blockers

Wikia is not accessible if you've made further modifications. Remove the custom ad blocker rule(s) and the page will load as expected.