Hellblazer #82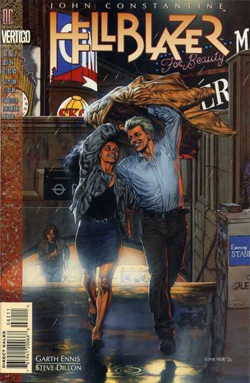 Story title(s)
'Rake at the Gates of Hell, part 5'
John Constantine: Hellblazer #82 (October 1994)
Plot summary
Edit
Kit returns to say a real goodbye to Constantine, but is it just a dream? John makes a mad dash into the Tower Hamlets, still burning after two days' constant rioting, only to find Nigel dead and The First waiting for him.
Ad blocker interference detected!
Wikia is a free-to-use site that makes money from advertising. We have a modified experience for viewers using ad blockers

Wikia is not accessible if you've made further modifications. Remove the custom ad blocker rule(s) and the page will load as expected.