Hellblazer #93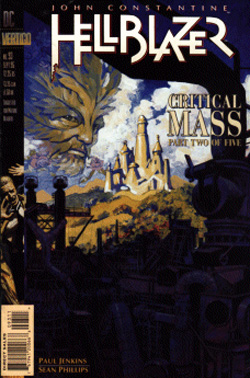 Story title(s)
'Critical Mass, part 2: Troubled Waters'
Colours
Matt Hollingsworth
Cover date
September 1995
John Constantine: Hellblazer #93 (September 1995)
Plot summary
Edit
Buer has found a loophole that's allowed him to possess Syder, and the only way he'll let go of the young boy is if Constantine sacrifices himself for The First. Running out of options, John goes to the mystical town of Abaton for advice.
Continuity
Edit
Discontinuity
Edit
Use this section to list contradictions with established continuity.
Use this section to list mistakes that have appeared in this issue.
Ad blocker interference detected!
Wikia is a free-to-use site that makes money from advertising. We have a modified experience for viewers using ad blockers

Wikia is not accessible if you've made further modifications. Remove the custom ad blocker rule(s) and the page will load as expected.