Justice League Dark #2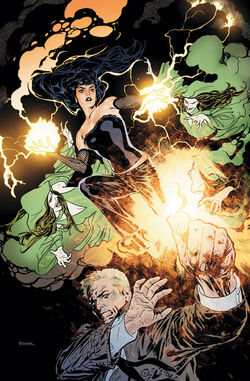 Justice League Dark #2 (October 2011) continues the ongoing series exploring the dark side of the DC Universe and starring John Constantine.
Solicitation text
Edit
Madame Xanadu continues guiding the world's darkest heroes in their struggle against evil. But will John Constantine, Zatanna, Shade the Changing Man and the others be able to join forces in time to defeat the dangerous Enchantress before she destroys the world as we know it?
Ad blocker interference detected!
Wikia is a free-to-use site that makes money from advertising. We have a modified experience for viewers using ad blockers

Wikia is not accessible if you've made further modifications. Remove the custom ad blocker rule(s) and the page will load as expected.