Justice League Dark #3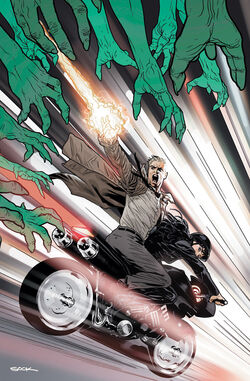 Justice League Dark #2 (November 2011) continues the ongoing series exploring the dark side of the DC Universe and starring John Constantine.
Solicitation text
Edit
What is Madame Xanadu's plan? And why is she urging Shade the Changing Man to recruit a killer? One by one, our anti-hero misfits are drawn inexplicably to each other... While John Constantine aids Zatanna in escaping a town destroyed by magic, June Moon seeks help from Deadman. But in the end, will any of it be enough to escape the dark clutches of the insane and powerful Enchantress?
Ad blocker interference detected!
Wikia is a free-to-use site that makes money from advertising. We have a modified experience for viewers using ad blockers

Wikia is not accessible if you've made further modifications. Remove the custom ad blocker rule(s) and the page will load as expected.