Swamp Thing #3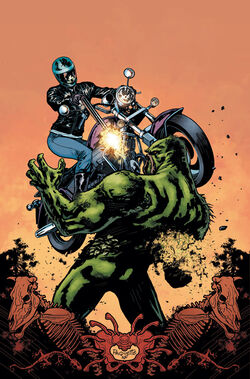 Swamp Thing #3 (November 2011) continues the ongoing series starring the DC Universe version of Swamp Thing.
Solicitation text
Edit
The forces of decay are summoning their servants, and the Green alone cannot protect Alec Holland – but one woman can! Alec may not know her, but he should! And only he can help her before the darkness finds its key to spreading across the world unchecked. But unfortunately for Alec's mysterious benefactor, that "key" is part of the family...
Ad blocker interference detected!
Wikia is a free-to-use site that makes money from advertising. We have a modified experience for viewers using ad blockers

Wikia is not accessible if you've made further modifications. Remove the custom ad blocker rule(s) and the page will load as expected.