The Hellblazer issue 1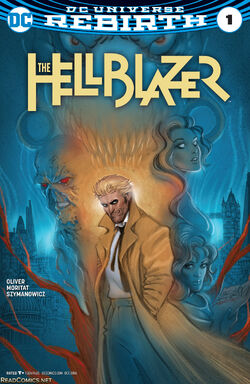 Story title(s)
'The Poison Truth (Part 1)'
Cover date
August 24, 2016
Plot summary
Edit
"The Poison Truth" part one! London may have recovered from Constantine's return, but he hasn't. Mercury hasn't forgiven him, but she won't leave him alone, and Swamp Thing is calling in a favor. And all the while, bigger things are brewing...
Ad blocker interference detected!
Wikia is a free-to-use site that makes money from advertising. We have a modified experience for viewers using ad blockers

Wikia is not accessible if you've made further modifications. Remove the custom ad blocker rule(s) and the page will load as expected.