The Hellblazer issue 6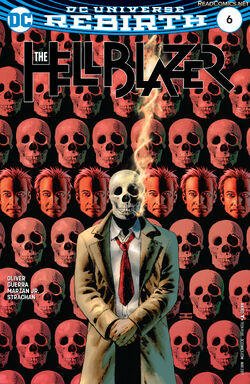 Story title(s)
'The Poison Truth (Part 5)'
Cover
John Cassaday, Yasmine Putri (variant cover)
Cover date
January 25, 2017
Plot Summary
Edit
"THE POISON TRUTH" part six! In London, Marid is selling the assembled underworld on his plans for humanity. On a train to Paris, Mercury relives her time in the Creator's realm she visited—and she's hoping she avoids death this time as well.
Ad blocker interference detected!
Wikia is a free-to-use site that makes money from advertising. We have a modified experience for viewers using ad blockers

Wikia is not accessible if you've made further modifications. Remove the custom ad blocker rule(s) and the page will load as expected.