Hellblazer: 'Shoot'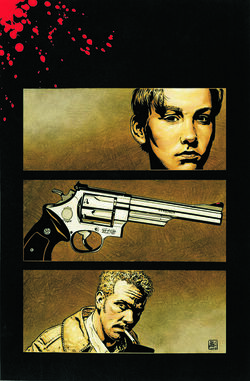 Colours
Grant Goleash (colours) Digital Chameleon (seperations)
Vertigo Resurrected: Shoot #1 (October 2010)
Plot summary
Edit
Prints, for the first time, Warren Ellis' Hellblazer story Shoot which was rejected years earlier cutting his run short when he disagreed with said censorship. Also included are nine other short stories from previous Vertigo anthologies including Heartthrobs, Strange Adventures, Flinch, Weird War Tales and the Weird War Tales "Special".
Storyline collected
Edit
Continuity
Edit
Use this section for listing in-story connections with Hellblazer and other comic books.
Discontinuity
Edit
Use this section to list contradictions with established continuity.
Use this section to list mistakes that have appeared in this issue.
Use this section for general notes on the issue and story.
Ad blocker interference detected!
Wikia is a free-to-use site that makes money from advertising. We have a modified experience for viewers using ad blockers

Wikia is not accessible if you've made further modifications. Remove the custom ad blocker rule(s) and the page will load as expected.